[Voice]
Just a few weeks. Yeah. I can do this. No problem...
[
Half an hour later...
]
[Written]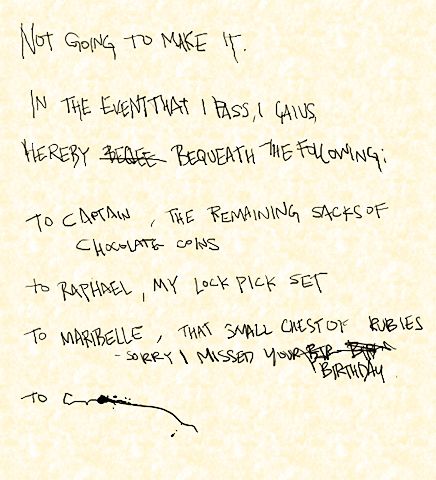 [
Shipmates, feel free to find the poor guy sprawled out by the table in the galley. Unfortunately, don't expect much response from him over the journal. Someone's going through sugar withdrawal.
]